The Nairobi Hospital has a 320 ward bed capacity with outstanding facilities and professional nursing care which has made the hospital a top preference in the region. Through continuous in-house training, internal awards for excellent services, healthcare benchmarks as well as continuous quality improvement assessment, the nursing services section has built the hospital's corporate strategy and continues to deliver the hospital mission.

All wards are headed by a Charge sister and supported by senior nurses, nurses, student nurses and cleaning staff with a one to one patient nurse allocation. Patient support is enhanced by electric ward beds which are remote controlled to automatically adjust the patient's inclination for comfort. Each of the beds is fitted with an oxygen supply and a bell to summon a nurse whenever needed. Access to a kitchen, washrooms, balconies and relaxation gardens is also a necessary facility that the hospital has assured its patients.
Charge Sister
Sister
Senior Staff Nurse
Staff Nurse
 
Student Nurse
The wards' security is enhanced through electronically operated doors, security guards outside the wards and CCTV cameras also outside the wards thus giving patients an assurance that their safety is the hospitals priority. Fire fighting and detection equipment is fitted in every ward and the staff is well trained in the same helping boost safety.
Accommodation facilities range from executive self contained suites with catering services and boarding facilities for a relative to a general ward bed thus enhancing patient's choices.
Surgical Wards
These are wards that take care of patients with surgical conditions which include laminectomy, craniotomy, septoplasty, appendicectomy, hysterectomy, maxillofacial surgery among others. Wards that fall under this section are: North wing, South Wing, Maia Carberry Floor, St Georges, Lady Macmillan Floor and St. Andrews.
Medical Wards
These wards take care of patients suffering from medical conditions which include hydrocephalus, diabetes, hypertension, ulcers, liver diseases, CVAs, gout among others. The wards under this section are North wing, South wing, Pioneer and Maia Carberry Floor.
Obstetrics Wards
These wards take care of expectant women, mothers and their newborn infants. The wards include Maternity and labour wards and nursery.
Paediatrics
Paediatrics is housed in St. Marys ward and takes care of children under the age of twelve years both male and female. The ward has a capacity of 32 beds.
Critical Care
Critical care nursing wards comprise of the Intensive Care Unit , Renal Unit and the High Dependency Unit. Both wards take care of both surgical and medical patients who are critically ill.
THE WARDS
Lady_Macmillan_Ward
Lady Macmillan ward is a mixed male and female surgical ward and is located on the 3rd floor of the Sorsbie Wing of the Nairobi Hospital. LMF is a unique ward with 15 private rooms, 2 en-suites and no general ward beds. Nursing speciality for this ward is post-operative nursing care and is especially known for the management of patients after kidney transplants and cosmetic surgery. With a one to one patient nurse allocation, the staff deliver quality healthcare to all its patients.
North Wing Ward
The North Wing, also referred to as the presidential wing is a deluxe classified ward, set on two floors and takes care of surgery, medical and maternity cases in a mixed set of male, female and obstetric patients. There are six spacious self-contained rooms, with the ground floor rooms opening to the garden where patients can relax and exercise while the upstairs rooms open to the balcony. Each room has a comfortable sitting area with a television, telephone, a wardrobe, a writing desk and a couch. Each patient is supplied with a daily newspaper of their choice, a fruit basket, soft drinks of their choice and unless on diet, patient choose food from the alarcarte menu.
St Andrew's Ward
St. Andrew's is a female surgical ward with a capacity of 19 beds; 5 private rooms and 14 general ward beds. It is adjacent to the North Wing on the 1st floor of the hospital.
St. George's Ward
St. Georges is a male surgical ward with 5 private rooms and 12 ward beds. The ward is adjacent to the main operating theatres.
St Luke's Ward
St. Luke's is a male medical ward with 24 general ward beds, 2 ensuites and 5 single rooms. The ward beds are divided in cubicles of 4 beds. The ward admits patients with various medical conditions from common conditions like malaria, pneumonia, those recuperating after being very sick in ICU and HDU, to those with terminal conditions like cancer.
St. Pioneer Ward
St. Pioneer is a female medical ward with a capacity of 36 beds; 2 en-suites, 5 private rooms and 28 ward beds. The en-suites are self-contained with a fridge and telephone.
The private rooms are well maintained with a television and telephone. It is located on the first floor of the Sorsbie Wing above MCF ward. There is a big, beautiful, airy renovated verandah where visitors and patients can sit and relax.
South Wing Ward
The South Wing comprises of St. Teresa ward on the 1st floor, St. Francis on the 2nd Floor and St. Johns on the 3rd Floor. The whole wing is an en-suite only ward with mixed male and female patients.
It has a capacity of 36 en-suites each with a telephone, television, a fridge and a comfortable coach. The rooms open to a veranda overlooking the garden.
The bathrooms are large with a bathtub, shower and fitted with anti-slippery bath mats and a telephone. Internet services are available on request and patients are supplied with a daily news paper of their choice.
Maia Carberry Floor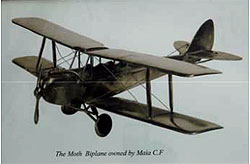 The ward is named after Maia Carberry, a famous pilot in pre-independence Kenya and the former Maia Carberry Hospital was named in her commemoration. MCF is a mixed surgical, medical and psychiatric ward located on the ground floor of the Sorsbie wing.
The ward has a capacity of 27 beds comprising of nine private rooms, two en-suites and 16 general ward beds. It takes of both male and female patients. MCF is a special ward since it's the only one in the hospital that nurses psychiatric patients.
Obstetric Unit
Obstetric unit is a 38 bed capacity ward that caters for expectant clients during pregnancy, labour and after delivery. It also offers other services such as child welfare clinic and childbirth education classes.
It is subdivided into:
This is where pregnant clients requiring labour support services, delivery and those clients suffering from other pregnancy related conditions after 28 weeks of gestation are taken care of. The Nairobi Hospital requires that all clients are admitted by a consultant obstetrician or the midwives clinic.

For planned caesarean section, admission process is done in labour ward and accommodation provided in the maternity section. But in the event that the findings are not within acceptable limits, then one is required to be monitored in labour ward as they await the caesarian section.

Labour ward is adjacent to labour ward theatre, an arrangement that facilitates emergency caesarian sections to be carried out without delay to ensures safe delivery of the baby. We maintain our standards through continuous unit education programme. We have within and without facilitation on a weekly basis. Staff have a chance to discuss, observe demonstrations and practice what they have learned.

This programme ensures continuous updating of knowledge and skills. The staff also attend week education lectures on Tuesdays and Wednesdays, an arrangement that is facilitated by the hospital for all its nursing staff. New staff induction, is a special programme designed by the Charge Sister to ensure all aspects of the unit are discussed with new staff to guarantee safe practice.

Before the induction is complete, an assessment is done to establish competence against a set criteria. We also carry out monthly audits, both from within and without to ensure conformity and establish any nonconformity in our practice.
This is where the newborn babies are admitted for close monitoring. The well-babies room in with their mothers, we have education sessions for the mothers on baby bathing, breast feeding techniques, cord care and general baby care on a daily basis.

One to one education is also carried out where a need is identified. The unwell and premature babies requiring close monitoring and stabilization from birth complications are admitted in the premature unit. Here there are specialized neonatal (baby) nurses who monitor the baby either by nursing them in the incubator or cot.

Our specialized team of neonatal nurses can boast of nursing and monitoring premature babies of as low as 900 grams who mature to go home to proud parents after attaining 2kilograms and above. The nurses are equipped with the latest skills and knowledge of neonatal resuscitation and care. They work to ensure best outcomes for our babies. This being a very sensitive section, visitation to the nursery is limited to the parents only.
This section takes care of mothers following delivery and those scheduled for caesarian section. Postnatal care, rooming in and breast feeding education is offered here. Mothers have access to various labour aids to assist them acquire comfortable positions.

The aids also help in aiding decent of the unborn child. The delivery rooms have adjustable modern delivery beds that make it easier to assume the correct positions for delivery. We also have modern fetal monitors that promote continuous information, when required, of the unborn baby's heartbeat. Led by the Charge Sister, the unit has an establishment of adequate and qualified midwives, and neonatal nurses.

The neonatal nurses are also qualified midwives. We have senior midwives on the unit who ensure continuous education of new staff. We as a unit encourage our clients' to room-in (stay with their babies) all the time to facilitate bonding between mother and baby. Early, breastfeeding on demand, reduces idleness, irritability, vulnerability and fast recovery from pregnancy effects.
St. Mary's Ward
St Mary's is a paediatric ward opened in October 2007, to cater for patients under the age of 18 years. It is situated on the ground floor opposite MCF ward next to the physical medicine center. It has a capacity of 32 beds with 5 different types of accommodation.
These are;
Ward beds built to accommodate four and two beds respectively.
Private rooms without bathrooms
Duplex a cubical of two, who share a bathtub with a telephone shower.
Ensuite complex with showers and some with bathtub.
Deluxe are executive rooms, spacious with a fridge and telephone facilities.
| | |
| --- | --- |
| | |